The first step into the world of motorsports - Karting
If you know about F1, then you must know Michael Schumacher! He is the most successful F1 driver ever and he took part in kart races - the cradle for F1 drivers - when he was a little boy.  Zhuhai International Circuit has prepared for you the latest full plastic covered kart racers, which will bring you thrills and excitement aplenty!
Karts are mini formula race cars, a very popular form of motorsport world wide. This is the cradle to nurture young driving talent. Most well known F1 drivers like Aytron Senna, Michael Schumacher, Jacques Villeneuve, Damon Hill and Alain Prost started from kart racing. At the same time karting is an attractive outdoor activity.
Karts are easy to operate. The driver puts on the helmet and gloves, remembers that left foot pedal is for braking and right foot pedal is for acceleration, the steering wheel ratio is 1:1, then he is ready to drive. As the chassis for the kart is very low, just 4mm off the ground, he can really feel the speed. The track is smooth and flat and the driver can really enjoy driving the kart, which is a very different experience from driving a road car.
The circuit is equipped with hygienic balaclavas (which are sterilized with 1:99 cleaning fluid everytime after use), professional GSB helmets, neck protection, each kart is equipped with AMB timing device to time every single lap. After the race professional coaches will instruct on how to drive the kart faster. It is a five star experience.
Walk in customer prices
| | | | |
| --- | --- | --- | --- |
| Kart type | Engine | Price | Remarks |
| Full plastic cover kart 270cc | Honda GX270 (4 strokes) | RMB 100 / 8 min | 4 tickets for RMB90 each; 8 tickets for RMB80 each. For more bargains please contact us. |
Group Race Prices
| | | | |
| --- | --- | --- | --- |
| Type | Time | Price | Remarks |
| Monday to Friday | 1 hour | RMB 4,500 | 10 karts |
| Saturday to Sunday | 1 hour | RMB 5,500 | 10 karts |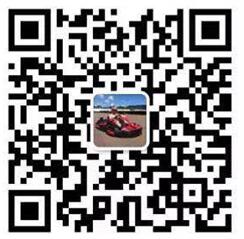 Zhuhai Kart Racing (please call in advance for availability.)
| | |
| --- | --- |
| Opening hours: | 10:00 - 19:00 |
| WeChat ID: | gzkarting |
| Tel: | +86 136 2110 0188 |
| Address: | Inside Zhuhai International Circuit |