29 Aug 2023

Dreams Realized | From August 25th to 27th, the Motorcycle Training Class for B-class racing license of China Automobile and Motorcycle Federation was successfully held at ZIC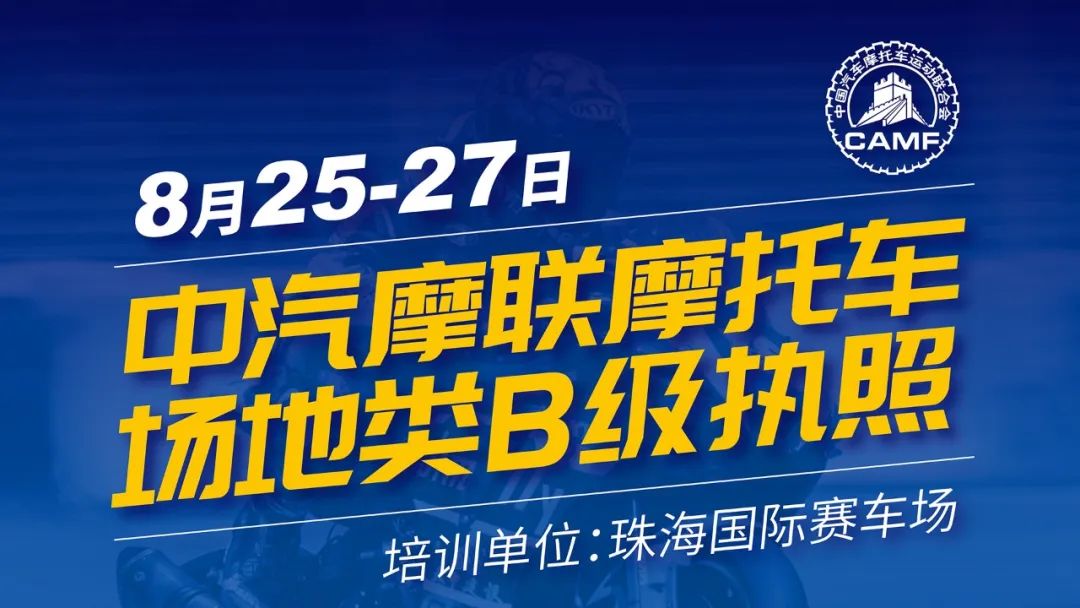 From August 25th to 27th, with the approval of the China Automobile and Motorcycle Sports Federation (CAMF), the national B-class racing license training course organized by Zhuhai International Circuit Co., Ltd.: CAMF-TC-2023M004 was successfully held at Zhuhai International Circuit .
Through the combination of theory and practice, the trainees of this training class have solidly learned the professional knowledge and rules of motorcycle races, comprehensive exercises on the whole track and simulated competition exercises. They have successfully completed this training.
25 August
Motorsport Theory & Trainee Standards Tests
26 August
Track Practice and Explanations
27 August
Full Track Practice, Simulated Riders' Briefing and Simulated Race Practice
The trainees participated in the training with full enthusiasm and successfully graduated, opening a new chapter of their racing journey.
The next CAMF motorcycle class B racing license training class will be held from 4-6 October. If you are interested, please scan the QR code to consult customer service.