2017

2017 ARRC and Zhuhai International Circuit to forge a strategic partnership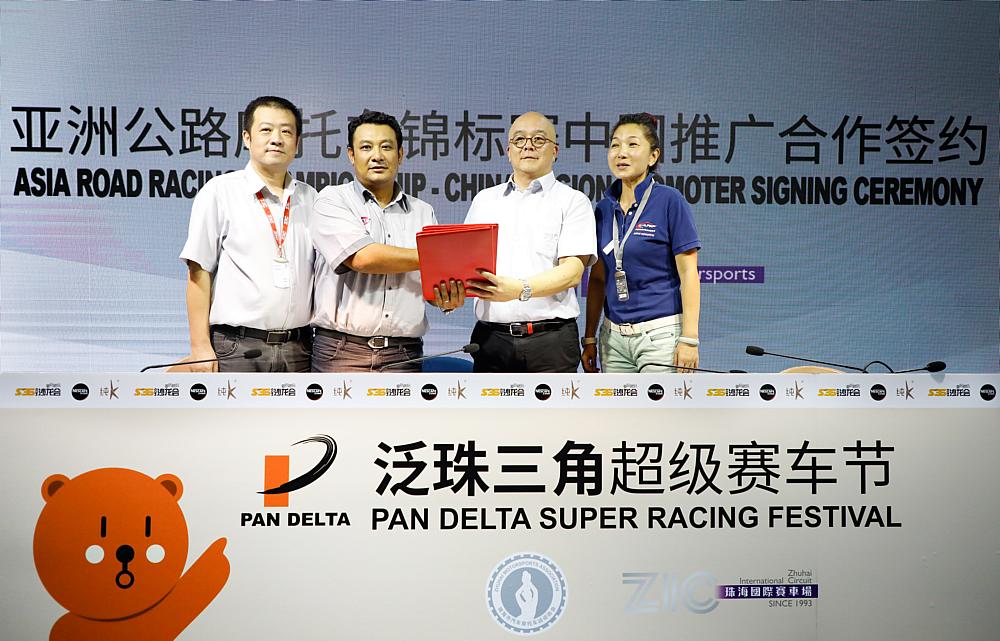 On 16 September 2017, the Asia Road Racing Championship has signed a multi-year strategic cooperative relationship with the Zhuhai International Circuit as a means to harness the growing interest in motorsports in China.

CMSA vice secretary Ms. Gong Hong-Guo, Zhuhai International Circuit Chairman Mr. Jenkins Zhan, Zhuhai International Circuit General Manager Mr. Stewart Tan, Two Wheels Motor Racing President Mr. Ron Hogg, Two Wheels Motor Racing Marketing Director Mr. KC Teo attended the ceremony.

The Asia Road Racing Championship, which coincidentally also began in 1996, is the largest motorcycle racing championship in the Asian region. The racing series, which features the SuperSports 600cc, Asia Production 250cc and Underbone 150cc categories, contains an eclectic mix of seasoned campaigners racing against aggressive young talents. This unique combination has often resulted in an explosive powder keg in every race.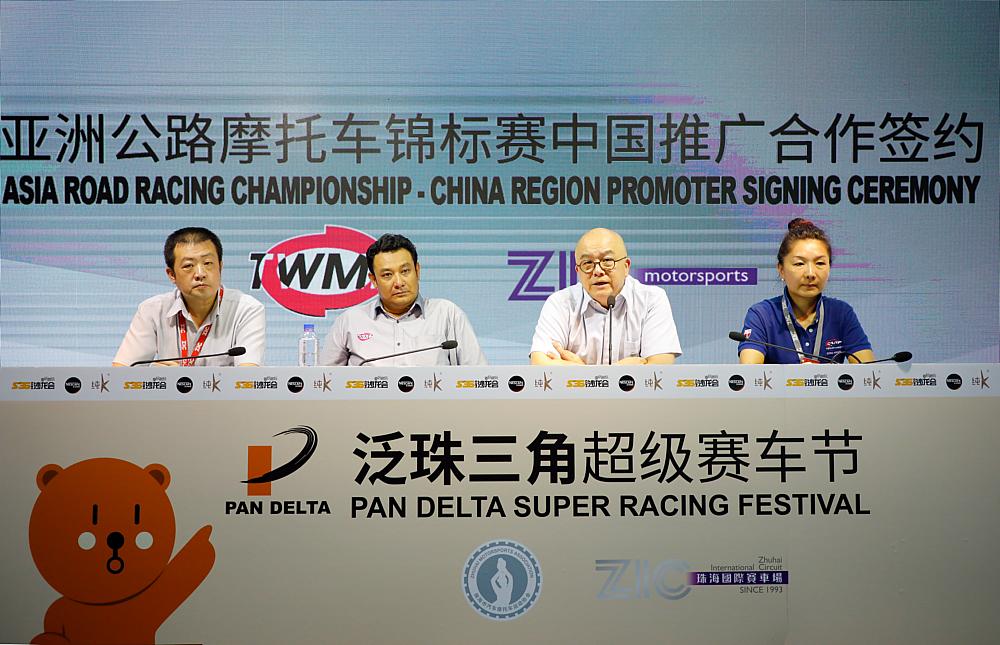 ARRC has now turned its sights on China, both parties hope that this partnership will result in more participation by Chinese teams and riders in the Asia Road Racing Championship. Both parties also do not discount the possibility of the ARRC's return to China circuits in the near future.

Ms. Gong Hong-Guo said, "I am very happy to be at ZIC and to witness the signing ceremony between Two Wheels Motor Racing and Zhuhai International Circuit along with everybody. This is the only motorcycle championship sanctioned by FIM in Asia. For me, the Asia Dream Cup and the one make cup are the biggest contributors towards the development of Asian motorcycle sports. These two series introduced a large number of Asian young talent to the world. At ZIC, I can see the Zhuhai motorsport community's perseverance. They have made great contributions to Chinese motorcycle sports. Through this agreement, ARRC will once again be brought into China, more circuits and more people will come into contact with this sport. It will help to develop local talent. Chinese riders may one day enter the MotoGP arena during our live time."

Mr. Ron Hogg said, "Zhuhai International Circuit is the first permanent racing circuit of China, built in 1996. Coincidentally, Asia Road Racing Championship was also established in 1996. We are the biggest motorcycle road racing championship in Asia. We all agree that there is a huge untapped motorcycle racing talent pool in China. Nobody knows of their existence outside China. The biggest aim of this agreement is to expand the nationality base of the ARRC. China is a huge market with a huge population. ARRC has to enter the Chinese market. We are already in India and Indonesia, so China is our next focus. We took 21 years to achieve this agreement and we hope this agreement can last for 21 years." Mr. Ron Hogg added, "The aim of this partnership is to bring ARRC into China. It may happen at ZIC but it absolutely will not only happen at ZIC. Wherever we see a potential market in China, that's where we will go."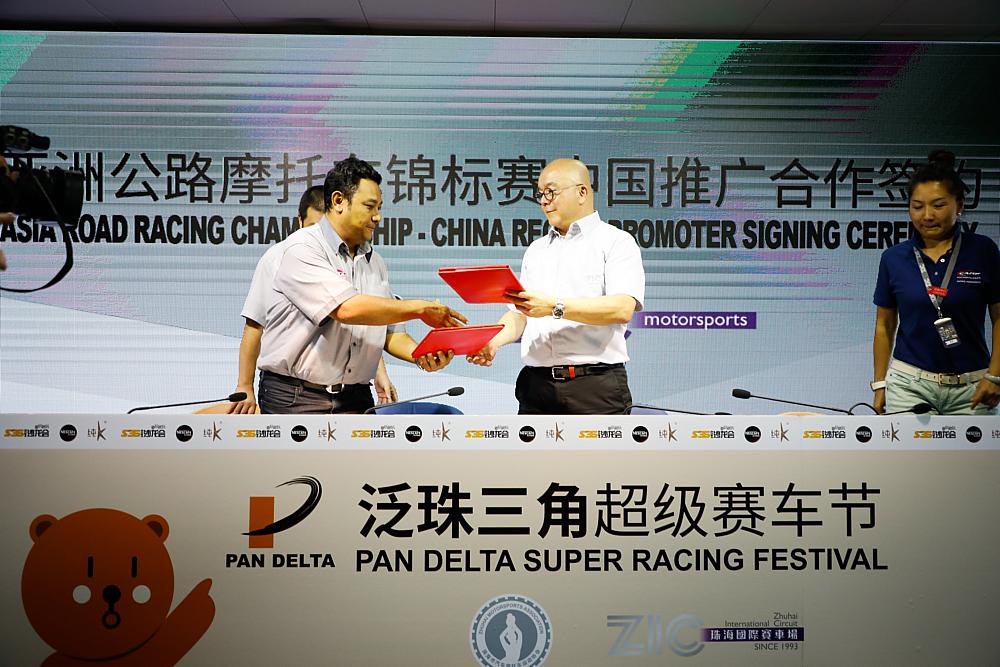 Zhuhai International Circuit General Manager Mr. Stewart Tan said, "I am very happy to be working with ARRC in bringing ARRC back to China. ZIC will be going through changes in order to cope with the new and competitive market. ZIC is beginning to change its operation model. We will continue to diversify our services. Exporting our expertise in circuit design, race operation, media management and race officials. For this co-operation with ARRC, I believe our experience, tradition and social media strategy, as well as our broad promotional channels, we can provide a highly effective and tailor made China promotion strategy."

This co-operation is a recognition of the Chinese market by a world leader in motorsports. It is also a recognition of the hard work that ZIC has put in in nurturing the local motorsport market. Chinese riders and teams may try to challenge the top Asian riders on this platform and hopefully Chinese motorcycle sports will turn over a new chapter through the introduction of the ARRC.