2017

2017 New direction for Chinese race circuits: Establishing a new service that ranges from planning to operation. Australian Mtrack and ZIC jointly launches new service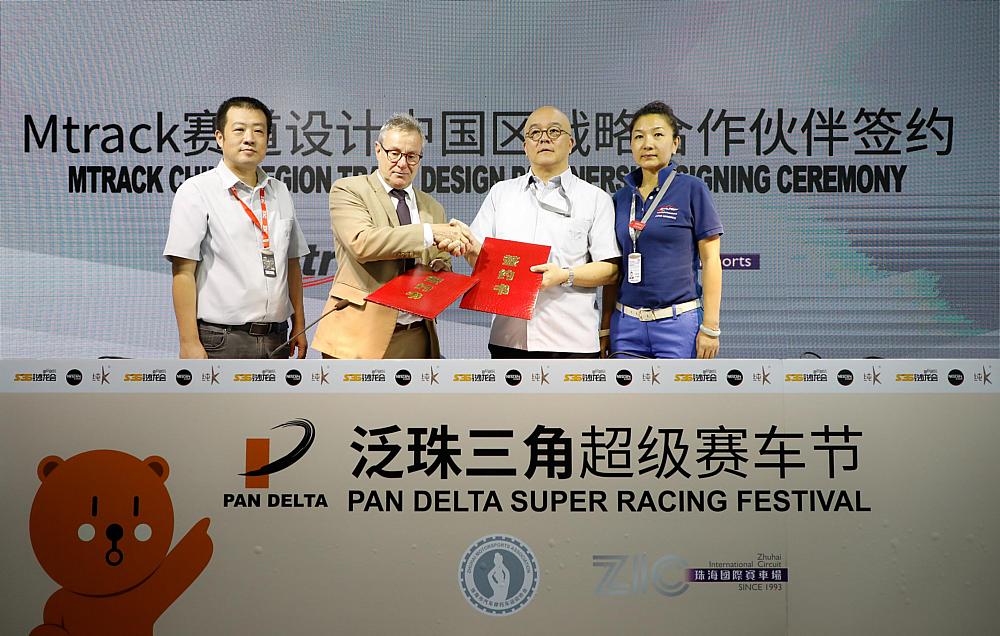 On 17 September 2017, the signing ceremony between Australian MTrack Circuit Design Company and Zhuhai International Circuit Ltd for a Chinese area strategic partnership agreement was held at Zhuhai International Circuit.

In recent years, China is experiencing an exciting growth in motor racing circuit development. World renowned circuit designer MTrack Circuit Design Co Ltd has a lot of race circuit design experience, including the design of the first motor racing circuit in China, Zhuhai International Circuit. ZIC also has a lot of experience in operating and managing a race circuit. This strategic partnership brings the two companies together and the two parties will surely be able to fulfill the specific needs of circuit design as well as the effectiveness of the circuit once it begins operation.

CMSA vice secretary Ms. Gong Hong-Guo, MTrack Circuit Design Co Ltd President Mr. Michael McDonough, Zhuhai International Circuit Chairman Mr. Jenkins Zhan, Zhuhai International Circuit General Manager Mr. Stewart Tan, 1977 24 Hours of Le Mans Endurance Race winner Mr. Jurgen Barth, Zhengzhou International Circuit Chairman Mr. Kuang Guang-Zhao and Zhengzhou International Circuit General Manager Mr. Zheng Han-Peng attended the ceremony.

During the ceremony, Mr. Michael McDonough and Mr. Stewart Tan signed the strategic partnership agreement. The guests then unveiled the finished project of Zhengzhou International Circuit. The Zhengzhou International Circuit is designed by MTrack with ZIC providing operation consultation service. It is a multi-function circuit that has broken many moulds. Both sides hope that this design concept can be extended to other racing circuits.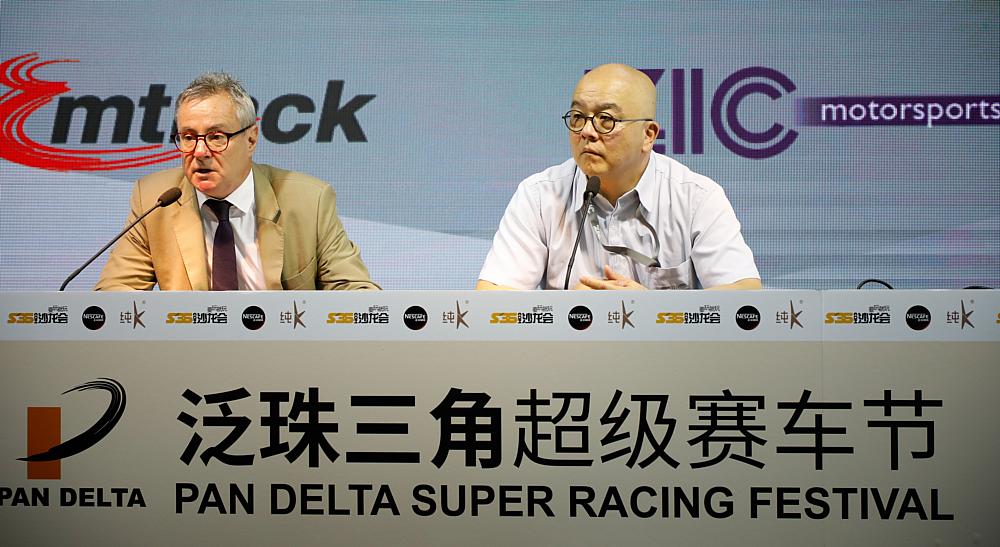 MTrack Circuit Design Company Ltd President Mr. Michael McDonough said,"Mtrack's choice of ZIC as business partner is a natural progression of a long and successful relationship in Zhuhai and other project in China, dating back over 20 years. The businesses complement each other with the design and operational skills each company brings to the partnership. I believe this partnership is uniquely placed in bringing the most comprehensive skill set available in China for new motor racing circuit developments."

Zhuhai International Circuit Ltd General Manager Mr. Stewart Tan said, "More and more racing circuits are being planned and constructed in China, as Michael said, these days many people knock at circuit design companies' doors asking for circuit designs. But the circuit design must be combined with operation to achieve a good result. ZIC has complete package of circuit operation exportation experience and rich race operation experience. A win-win situation can only be achieved by combining both. ZIC hopes to combine its own circuit and race operation experience with MTrack's professional circuit design experience, so that those individuals and companies who want to enter the motorsport industry, will not have to travel up and down dead ends and waste money or resources, and build a circuit that provides racing fun and commercial value. At the moment we are negotiating with a few projects, but we are not able to disclose them due to privacy agreements."

The agreement between Zhuhai International Circuit and MTrack Circuit Design is signed just as many circuits are being constructed in China. For MTrack and ZIC, it means the market has a good future. Combining design and operation will create a comprehensive one stop service, that allows the new circuits to come together more quickly and join the global family.