管理团队
Jenkins Zhan
Chairman
With 14 years experience in the banking industry, Mr. Zhan joined Zhuhai International Circuit Ltd. at the beginning of 2001. As Board Director and Deputy General Manager of ZIC for nearly 9 years, he has participated in formulating and operating all the races during this period. He has a unique view on Chinese motorsports and his strength lies in resource integration and company internal management. Mr. Zhan has been appointed Chairman in November of 2009.
Cynthia Lim
Vice Chairman
Malaysian-Chinese. With many years of valuable experience in major corporations at New Zealand, Singapore,the USA and later in the project of Zhuhai International Circuit, Ms. Cynthia Lim has comprehensive, in-depth and international experience in finance, executive and integrated management. Her expertise is financial and strategic planning, business development and internal resources integration. She is currently the Vice Chairman of the Board of Zhuhai International Circuit Ltd.
Stewart Tan
General Manager
Malaysian-Chinese, Mr. Tan is currently General Manager of Zhuhai International Circuit Ltd. His contribution in 1992 has helped establish Zhuhai International Circuit and later that year, was the prime mover of the world-renowned street races in Zhuhai in 1994, and then again in 1995.
One of the true pioneers of Chinese motor sport, Stewart, in 1997, partnered with Elf and Renault of France to bring "Formula Campus" (a junior formula) to China, established Formula Racing Development Ltd (FRD Motorsports). At the same time he setup the first ever racing school in China and organized China's first formula racing series.
He maintains good ties with the FIA (International Automobile Association), FIM (International Motorcycle Association), other race organizers and promoters, the media and other industry professionals. In 2005, he began the process to plan, organize, operate and promote the "Pan Delta Super Racing Festival". In just three short years, Pan Delta has become a successful example of motorsport event operation for the rest of the country to follow.
In 2007, Stewart established China Superbike Championship, beginning the all new commercial era for motorcycle sports in China. His effort in the preceding years has earned him the "Man of the Year" title at the Chinese Autosport Annual Gold Awards in 2008. In 2011, at the 6th China Autosports Awards, Stewart received the "Promoter of the Year" award; in the same year, he also received the "Motorsport Operator of the Year" award.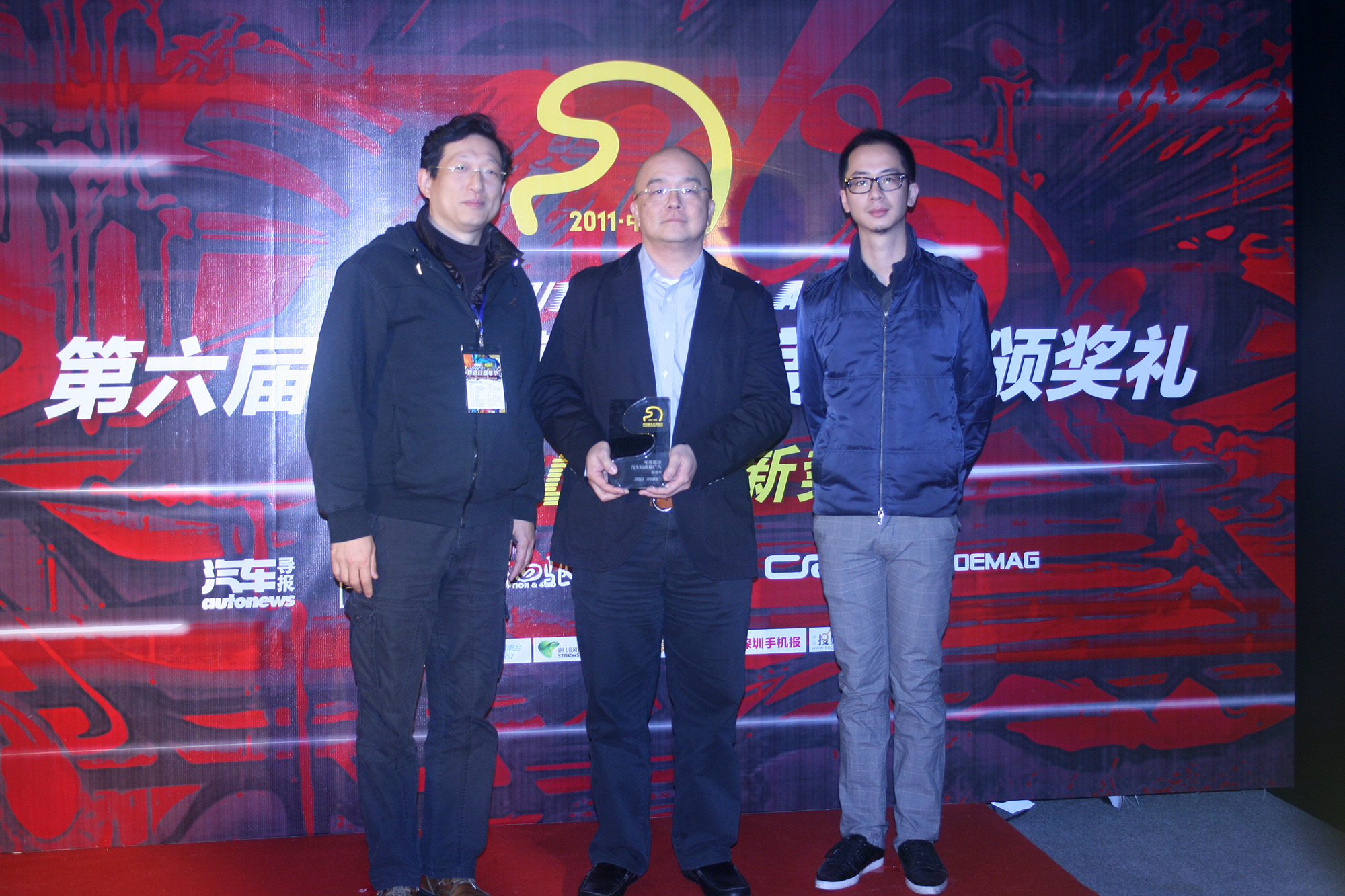 Grace Sheng
Deputy General Manager
Graduated from Jiangsu Changzhou Institute of Technology, majoring in planning statistics, and successively served as financial manager, financial director, assistant general manager, and deputy general manager in major companies. In November 2008, she joined Zhuhai International Circuit Golf Club Co., Ltd. In July 2020 she was transferred to become Deputy General Manager of Zhuhai Jiuzhou Property Management Co., Ltd. and was appointed as the Deputy General Manager of Zhuhai International Circuit Co., Ltd. in September 2022. She has been involved in the manufacturing, commercial and service industries for more than 30 years, allowing her to gain organizational coordination and communication skills.
Derick Wong
Deputy General Manager
1996-1997 Tunku Abdul Rahman University College, Malaysia
1997-1999 Building Surveying at Stamford College, Malaysia.
1999-2001 Building Surveying at Northumbria University, Newcastle, United Kingdom.
Jul 2001-Nov 2006 Building Surveyor at LBS Group, Malaysia.
Dec 2006 -Jan 2008 Assistant to GM, Zhuhai International Circuit Development Co Ltd.
Feb 2008-now Deputy General Manager, Zhuhai International Circuit Development Co Ltd.
Feb 2013-now Vice Chairman, Zhuhai Holdings Investment Group Co Ltd
Sep 2015-now Deputy General Manager, Zhuhai International Circuit Co Ltd
Lemon Gao
Finance Director
Ms. Gao has many years of finance work experience. She has comprehensive experience in accounting firm and group enterprises. She joined ZIC in 2009 and worked as Auditing Manger, Finance Manager and Finance Director respectively. She is strict, logical and innovative in her approach to her work. She has strong decision making, analytical, team building and leadership abilities. She also possesses unique and insightful thinking on tax strategical planning and financial risk taking. She is the current Finance Director and is responsible for financial management, budget management, funds balancing and financial risk control, tax strategy...etc.
Penny Chen
Director
14 August 2001 Joined Zhuhai International Circuit Co Ltd
August 2005 Promoted to Deputy Manager, Media Department
January 2007 Promoted to Manager, Media Department
January 2012 Promoted to Deputy Operations Director
April 2016 Promoted to Director
Events involved include:
Endurance World Championship - World Superbike Zhuhai 6 Hours
FIA GT Championship
A1 Grand Prix World Cup of Motorsports
China Circuit Championship
Asian Road Racing Championship
Since 2005, involved with Pan Delta Super Racing Festival's race operation and promotion work.
From 2004 to 2007, managed FIA GT's promotion, marketing and media reception work.
From 2008 to 2010, managed the operation of China Superbike Championship (CSBK).
In 2011, managed the 2011 China Zhuhai International Motorsport Festival's prmotional activities and race car parade.
Cleosun Ng
Deputy Operations Director
Cleosun is a Malaysian. She studied at Universti Sains Malaysia from 2005 to 2008, graduating with a Bachelor degree in Communications with emphasis on Persuasive Communication. She worked as a Conference Producer and then as a Public Relations Branding Manager in two major Malaysian companies, before joining LBS Bina Group Berhad as Senior Marketing Communication Manager in May 2011. In April 2016, she joined Zhuhai International Circuit as Deputy Operations Manager.
She specializes in the setting up of brand communication team and dealing with people at all levels. Her leadership skill, expectation management, time management, communication skills, quick-to-change skill have been sharpened throughout the years. Her own background and interests in other cultures, together with a command of languages have also left her confident in handling negotiations.
Awards:
2012
MALAYSIA PR AWARDS 2012
Honourable Mention – Corporate Branding Campaign of The Year
2013
MARKETING EXCELLENCE AWARDS 2013
Excellence in Public Relations (Internal/ Employee) Communication – Bronze
Eric Liang
Senior Manager
Education:
Sep 1989 - Jul 1993 Studied Mathematics at Guangzhou Jinan University. Graduated as Bachelor of Science
Work:
1993 - 1995 Zhuhai Special Economic Zone Long Yi Co Ltd. Worked on the Zhuhai Street Race and on acquiring the land for the permanent circuit.
1995 - 2004 As a senior staff member and Race Department manager, worked on national affairs, race materials import/export, circuit based teams management and race management.
2004-2013 Worked as Logistics Department manager, focuses on race materials import/export and fuel station management.
2014 - now Promoted to Senior Manager and a member of the management staff. Work as Logistics and Maintenance Department manager, responsible for race materials import/export and circuit maintenance.
Hu Jun
Senior Manager
Joined Zhuhai International Circuit in 1996. Before this he has many years' service experience as an armed police officer and received many awards. He is mainly responsible for Zhuhai International Circuit's security and logistics. He is serious and meticulous in his work. While working for ZIC, he has been rated as an advanced individual by the local police force and security departments. He was promoted in January 2018 to the senior manager position.
Kirk Zhou
Senior Manager
Joined Zhuhai International Circuit in 2004. He worked in the Competitions Department. In 2016 he was promoted to the position of Competitions and External Relations Manager. He is responsible for the ZIC based teams, daily open practice and track rental activities. He is very enthusaistic about his work, innovative and maintains a good relationship with the teams and drivers. His work in race planning and innovation makes ZIC's branded races popular with drivers and teams. He was promoted in January 2018 to the senior manager position.
Races worked on:
FIA GT Championship Zhuhai Round
FIM Endurance World Championship Zhuhai 6 Hours
A1 Grand Prix World Cup of Motorsports
Intercontinental Le Mans Cup
China Touring Car Championship
FIM Asia Road Racing Championship
China Superbike Championship
Formula China Grand Prix